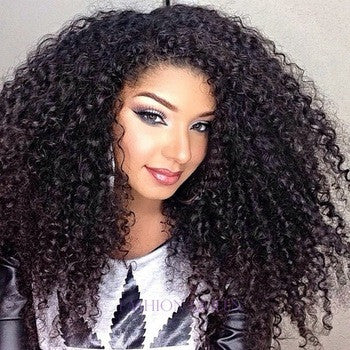 Featured Product
RawTress
SERPENTINE
RawTress Serpentine is a corkscrew deep curly hair texture that is so yummy, you'll want to eat it.  All the stands lay in the same direction giving you tangle free styling that last for the life of the hair.  It just doesn't get better that this.
Raw Unprocessed Hair is all natural with natural color. It can be colored and bleached.
Happy Customers
Amanda knows what she's doing with hair! You won't be disappointed when you have your hair transformed by her. She was so helpful getting me in the same day the first time I came to see her. She did a beautiful blonde with no brassiness (which very few hairstylist have been able to get right for me) and great extensions.

She uses quality Bohyme hair extensions- that is the best for real looking hair. You can go to hip, cool salons, on the same street,  and pay a fortune for an inexperienced stylist right out beauty school or see Amanda who has 25 years experience and get  the best treatment! 

She is also a genuine and amazing lady! She's passionate about her work and has a heart of gold.

★ ★ ★ ★ ★

Melanie M.
Amanda did such an amazing job! Just when I thought I would never have my hair back I met Amanda and she didn't just give me back my hair but also my confidence! I highly recommend Amanda

★ ★ ★ ★ ★

Matthew H
Amanda is definitely a hair extension master! Im hispanic with very thin hair & have been getting extensions for years. I recently found her & tried her hair extension line...its amazing & affordable! She's my go to for now on, for sure! Thank you Amanda!

★ ★ ★ ★ ★

Eric V
I am from Denmark and i really loves the work! I Will come back again

★ ★ ★ ★ ★

Massi F
I met Amanda at church. Her hair was so beautiful that I had to ask who does it and she told me that she was a hair stylist and a salon owner. I went in for a consultation and she explained every option for me and every detail of those options. I booked the appointment and when she finished I was in awe of what she'd done to my hair.  It was absolutely gorgeous!

I was in tears and never thought I would get a chance to see myself this way (long hair)!  My expectations were exceeded beyond measure! Amanda's hand are truly guided by God!  I wore my hair for 5 months.  It was expensive for my budget but worth every penny!  Others will take your money a put who knows what on your head and it will last all of 3 weeks; when you ask about it, you're treated like a total stranger!  I didn't have any problems with my hair and she assured me that if I did she would resolve it quickly!  

She's a sweetheart, professional, and know everything there is to know about hair without being a doctor!  I'm back to wearing my hair short again and she is doing my color.  She's using a new product call Olaplex.  She swears by it and it is not allowing my hair to break and  see it growing!  I will never go to anyone else for a hair service again!  Thank you, Amanda!

★ ★ ★ ★ ★

Betty P